Boba Simulator
New Boba House Update!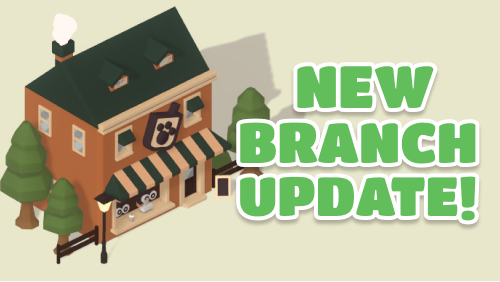 The Boba House update has arrived! More details here.
Note from dev:
This is the last update of the game on itch.io. The original scale of the game is only the first branch but every feedback from you guys keeps me working on it. However, to scale up the game it took so much of my working time. Since I live in Thailand which Kickstart and IndieGogo won't allow me to open fund raising project, I decide to try Steam's Early Access which I hope to earn enough to allow me to continue scale up this game. The Steam version will continue get update and will be consider the main version of the game. It will be available on December 1, 2022. You can Wishlist the game here to get notify when it ready >> Boba Simulator: Idle Shop Management on Steam (steampowered.com)
Thank you for all your support :)
- Napas -
-----------------------------------------------------------------
About This Game
You quit your job to open your dream Boba Tea shop. Let's create your recipe, manage stock and build customer satisfaction!
This game is a Tiny Boba Tea shop simulator made by me, Napas Torteeka.
More of my game on Steam can be found here.
My Youtube channel (in Thai) is here.
-----------------------------------------------------------------
เกมจำลองร้านชานมไข่มุกนะครับ สร้างโดยผมเองเพราะเคยคิดจะลาออกมาเปิดร้านชานมไข่มุกจริงๆ 555 ถ้าชอบฝากเม้นบอกที่นี่หรือที่ช่อง Youtube ของผมก็ได้นะครับ ถ้าชอบกันเยอะๆ จะได้อัพเดทเกมเพิ่มให้ครับผม ขอบคุณครับ :D
----------------------------------------------------------------